News
23 OCTOBER 23
Live in Amsterdam:
Xilent Records Presents:
Beam the Bomb | Zvov | Maija Anttila & Jonathan Nagel
& album release
"BonBomb" by industrial easy listening trio Beam the Bomb
---
Double release May 26, 2023
Two new albums see the light of day! Maya Felixbrot's "I didn't take any hearts" and Marithé & Jonathan's "an august silence" are like two sides of a medal. They are both characterized by elements of spoken word poetry, minimal music, cinematic soundscapes and surrealistic, eccentric worldviews. Also, both are based on a cast with voice and a string instrument. But while "an august silence" focuses on a fragile, melancholic atmosphere with delicate acoustic sounds and subtle field recordings, "I didn't take any hearts" is a firework of danceable electronic beats and complex rhythms.
Available for streaming and download on Bandcamp, or your favorite streaming platform.
"an august silence" is also available as a limited edition CD with a booklet including lyrics and illustrations.
Click on the images below to listen to the albums on Bandcamp!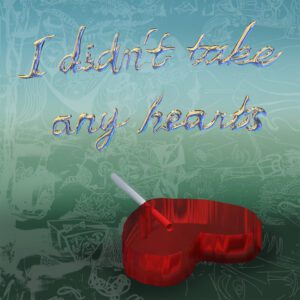 ---